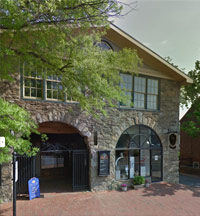 EKKO Title Middleburg
7 West Washington Street, Suite F
Middleburg, VA 20117
EKKO Title Middleburg is a satellite settlement office serving our extensive clientele in Hunt Country.
Served by two of the most recognizable title professionals in northern Virginia, Lisa Mitchell and Karen Daily, our office is conveniently located in the heart of historic downtown Middleburg.
Contact us at 703-560-EKKO (3556) or Middleburg@EKKOTitle.com for more information, or to set up an appointment to discuss your settlement.